In 1974 Vlasta Pokrivka (pre-school educator, drama artist) founded the Kvak Puppet Theatre, which in 2002 changed its name to the Puppet Studio Kvak and also the same year Ivana Pokrivka became its art director.
The theater has a basic idea have the simplicity and poetics of the puppet expression, using it as a medium for the promotion of life values ​​- in its theatrical performances; or using it to penetrate into the deeper spiritual sphere of the child, which is a subject of long-term, extensive research.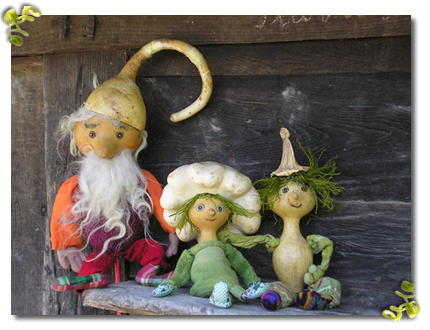 In addition to the puppet programs, the theater provides professional support to pedagogues through seminars, lectures, professional literature, individual talks and so on.
The theatre has participated in many cultural events in the country and abroad and has won valuable awards, as is the first prize of the jury at the International Puppet Festival in Tromsø in Norway and a special award at PIF in Zagreb. It has performed in ten European countries (Norway, Sweden, Netherlands, France, Germany, Switzerland, Austria, Hungary, Italy..) performing a puppet program in 110 cities.
The TV series "TIKVIĆI" was produced in cooperation with Croatian Television, which achieved world-wide popularity at the Cannes Film Festival the same year when it was filmed and then around the world where the episodes were redeemed (Scandinavia, USA, Japan ...) . Just because all the puppets are made of dried gourds, dried fruits very common in our regions, the series can be considered as an original Croatian product.
The permanent members of the theater are Vlasta Pokrivka, Ivana Pokrivka Sinanović and Amir Sinanović.  Actors puppeteers are Antonia Šašo, Suzana Kovačević, Elena Brumini, Martin Ladika and Marta Bolfan Ugljen.