The Puppet studio Kvak has been organizing professional puppetry workshops for adults for 30 years. Teachers, anyone who works in any way with children, of course, and enthusiasts, who want to learn new skills, those who love creativity, art or those who doesnt have an idea about anything in puppetry -  we promise you that we will teach you the most beautiful stuff from the world of a living puppet. We will learn how to make them, also the most important thing in puppetry - animation, we will give you ideas for new plays, ways you can use music in  puppet play and among all this you will see live performances of our shows. You can ask us about everything and unrelated to the workshops, here we are for you! If you decide for our workshops, they are held on a monthly basis in our Studio in Zagreb, and we also visit Institutes, kindergartens, open-air schools and all those Institutions who wants to organize it, and there are lots of them (Italy, France, Minnesota), because, in our experience, there is always a lot of laughter, emotion and the building of new relationships that goes with learning.
The workshop schedule is at the end of this page and you can contact us via Facebook, phone 0917904878 or email info@kvak.hr.
Step into the magical world of puppets!
Survey results of attendees of the expert workshop of Puppet Studi Kvak
PUPPET SHOW - FROM IDEA TO PERFORMANCE
Workshop From the idea to the performance, came from the desire to create a combination of simple and practical incentives and tips for working in kindergarten groups and additional school activities in theater, puppetry and the experience of running different drama programs for children of pre-school and early school age.
The aim of the workshop is to support the educators, teachers and other associates in the pre-school and school process in creative work with the children in such a way that theatrical performances, performances or plays are fully adapted to the conditions and requirements of the work and to a particular age of children ranging from short puppet game that can have a communication purpose on a daily basis by placing larger pieces on events, celebrations or competitions.
Joy of games, creative expression, teamwork, and exchange of ideas work positively on the overall work process in the collective.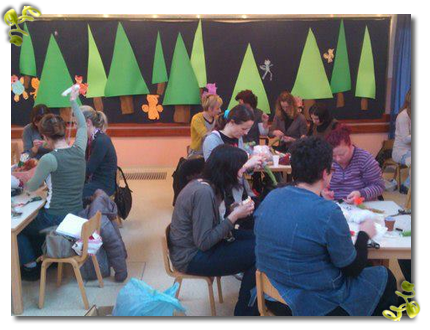 MUSIC IN CREATING A PUPPET SHOW
Through the various method, and the presentation of different starting points in the creation of short puppet games, the participants enter the magical world of directing through music. Musical Improvisation, Illustration of Songs, Modes and Acting, Short Music Game Guide - The aim of this workshop is to make it easier for teachers, educators or drama managers to choose music and introduce them to the techniques of using music at the theatre.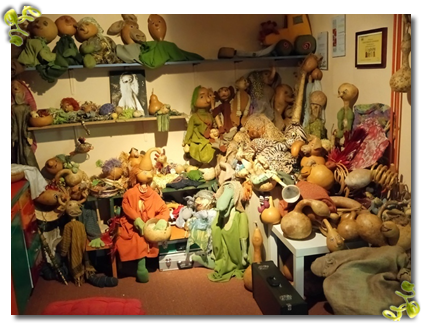 MAKING PUPPETS FROM SOCKS
Making puppets, simple but effective ones that you can create with your kids or for kids. Fast and simple process with great scene effect. As part of the workshop there will be some basic puppetry from the area of animation, puppetry, artwork, text selection.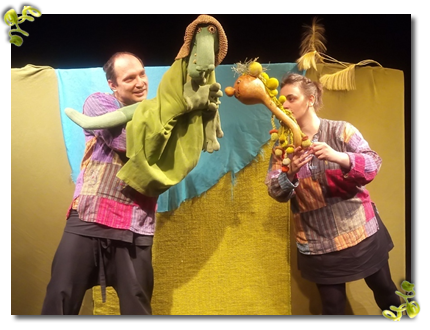 ANIMATION OF DIFFERENT TYPES OF PUPPET
An intensive workshop where all types of puppets are introduced, determining the basics of the movement, but also exploring the possibility of each individual puppet. A workshop where you will learn a lot, discover mistakes and discover the magic that the material puts in your hands.
NEW - FELTING – WORKING WITH NATURAL WOOL
Anamarija Lenard's experienced felting master, introduces you to the basics of felting, ways, and use, but will guide us through making simple shapes to feel that magical material under your fingers. So, lovers of natural materials, learn how to make colorful woolen puppets, as well as pads, handbags, slippers, set design and much more.
***
September 11th, Tuesday, Making puppets from socks
September 12th, Wednesday, Animation of different types of puppet
September 13th, Thursday, Puppet show - from an idea to performance
September 14th, Friday, Music in creating a puppet show
Workshops are held at the Puppet Studio Kvak in Zagreb.
The price of one workshop in Studio is 250 kuna. If you have chosen all four, the price of all workshops in September is 550,00 kuna! You can keep the puppets you make and we provide all the necessary materials.
We can arrange for individual workshops to be held at your collective. The maximum attendance of one workshop is 30, and the price is formed by agreement regarding the distance from Zagreb.